Unique, one-of-a-kind pieces inspired by the beauty of the natural elements.
Turquoise and Opals Collection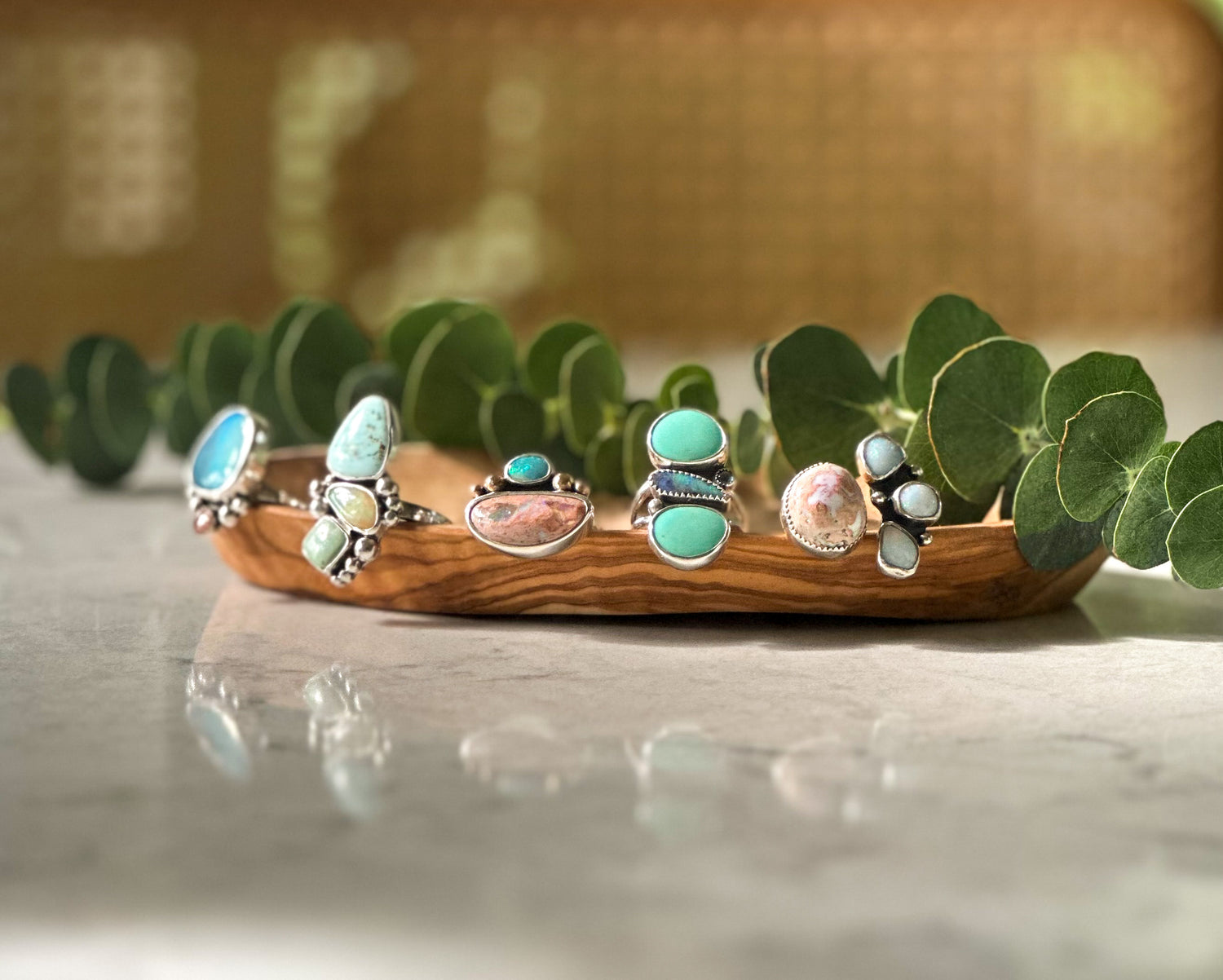 Each treasure is hand forged, each stone personally sourced and chosen with care to deliver an heirloom that will last a lifetime.
Meet the Maker
Hey there, I'm Jessica, the creative soul behind Natural Earth Collective. I've always had an artistic itch, from drawing to painting. Years ago, a sterling silver and sea glass necklace I found in Hawaii sparked my interest in metalsmithing. Fast forward 'a few' years, and I decided to teach myself the craft.
It's been a journey of learning through trial and error and lots of experimenting, but I'm loving every minute at my workbench, where nature is my biggest inspiration. Each piece is entirely made by hand in my small home studio on the East Coast of Maryland.
I hope you enjoy my work and find a special piece that was meant just for you– thanks for being here!